• NO meeting Serenity AFG, Dec 25, 7 PM Holy Name of Jesus Christ, 701 East Gaul St. (Church basement), Phia 19125.
• Meeting Glenside-Willow Grove AFG on Monday, 12/25/17, and Monday, 1/1/18, at St. Peter's Episcopal Church, 654 N Easton Road, Glenside, PA 19038, 8:30 p.m.
• Meeting, Malvern Afg. Dec. 18th and 25th 8:00 pm regular meeting. No Beginners meetings.
• NO meeting Dec. 25th, 2017, Monday Morning Miracle AFG.Wwill meet on New Year's Day as usual, 11 AM, Trinity Reformed UCC, 60 N Hanover St., Pottstown, PA, 19464. District:32
• NO meeting, Sunday Night Lima AFG, 12/24 and 12/31, 7:00, Lima Methodist Church, 209 N. Middletown Road, Lima, 19037. District: 5
• Meeting moved, Ridley Park AFG, on Dec 25, 2017 and Jan 1, 2018. @ 9:30 AM, FROM Christ Episcopal Church, Sellers Ave, Nevin Dt, Ridley Part TO St. Gabriel's Roman Catholic Church, 233 Mohawk Ave., Norwood. Please park at Cavanaugh Funeral Home instead of church parking lot. Park in rear of lot.
• No meeting, 12/25 and 1/1 - Rose Tree Media AFG, Monday Night. The Alateen meeting on both nights is also cancelled. Reformation Lutheran Church, Rose Tree Road, Media 19063.
• No meeting, 12/25/17, 7:30, St Paul's Lutheran church, 301 N Main St., Doylestown 18902
• No meeting, IT'S A NEW DAY IN AL-ANON AFG, 12/24/2017, 6 pm, St Gabriels Episcopal Church, 1188 Ben Franklin Highway, Douglassville 19518, District:32, MEETING WILL BE OPEN 12/31/2017 (New Year's Eve).
• No meeting, Saturday Serenity AFG, Sat 12/23/2017, 9 am, St Rose of Lima, 1901 Chester Pike, Eddystone, PA, 19022, District:5
•No Meeting, Abington AFG Lenfest Pavilion, 12/24 & 12/31, ABINGTON Hospital, 1200 Old York Rd, Abington, PA, 1900119001. Will resume 1/7/18. District:3
• No meeting on Christmas Day, Monday Afternoon Tension Relievers, 12/25/17, 12:30pm, St.John's Lutheran Church, 505 N. York Road, Hatboro, 19040 District:20
• No Meeting SUNDAY NIGHTERS, on 12/24/17 and 12/31/17 6 to 7pm., Grace Episcopal Church, Gowen & Ardleigh Sts., Philadelphia 19119
• No meeting First Things First on Sunday 12/24/17 @ 7:30, Lenape Valley Presbyterian Church, Rte 202 and Ute Road, New Britain, 18901, District: 20



Do you have a problem with someone else's drinking?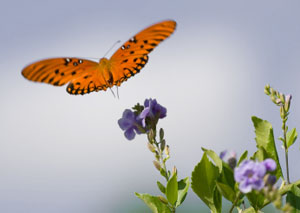 You are not alone. There are millions of problem drinkers throughout the world, and each one affects as many as 10 others -- relatives, friends, and coworkers -- often creating a need for outside help.
Thousands of family and friends of problem drinkers find help for themselves in the constructive approach offered by Al-Anon Family Groups. In fact, Al-Anon's sole purpose is to help anyone whose life is or has been adversely affected by someone else's drinking.



The Al-Anon Information Service of Delaware Valley (AISDV) serves the greater Philadelphia area plus Bucks, Chester, Delaware and Montgomery counties; our website is here to help you 24/7. Our online Al-Anon Meeting Directory lets you easily find meetings, and you can subscribe to our monthly newsletter, The RAP. Our Calendar consolidates events in the area with statewide, national and international events, and by subscribing to the Announce List you may receive them directly in your email Inbox. You will also find AISDV Bylaws and contact information here.