1) NO Meeting for Hang In There AFGAC on 11/23/2017 @ 7:00 pm, Our Lady of Fatima Church Basement, Fatima Drive, Secane, PA, 19018 District: 5
2) NO Meeting for Richboro Thursday Night AFG on Thanksgiving day 11/23/2017 @ 7:30 PM, St John's United Methodist Church 820 Almshouse Road, Ivyland, PA. 18974-1307
3) Meeting Strength in Recovery on Thanksgiving Eve, (11/22/2017) 7:30 PM , Good Shepherd Episcopal Church, 1634 Hilltown Pike, Hilltown, PA 18927
4) NO meeting Dec. 25th, 2017, Monday Morning Miracle AFG.Wwill meet on New Year's Day as usual, 11 AM, Trinity Reformed UCC, 60 N Hanover St., Pottstown, PA, 19464. District:32
5) Meeting, Malvern Afg. Dec. 18th and 25th 8:00 pm regular meeting. No Beginners meetings.
6) NO Meeting Levittown Speaker Discussion, 7:30 p.m., 11/23. United Christian Church, Levittown, 19054. District: 19
7) Thanksgiving Meeting, Strength in Recovery, November 23, 2017, 7:30 PM, Good Shepherd Episcopal Church, 1634 Hilltown Pike, Hilltown, 18927. District:20
8) NO meeting Serenity AFG, Dec 4 and Dec 25, 7 PM Holy Name of Jesus Christ, 701 East Gaul St. (Church basement), Phia 19125.
9) Gratitude Meeting on Thanksgiving Day at 10 AM, 200 Brookline Boulevard, Havertown 19083. ~ Sponsored by Havertown Saturday Night, AFG. ~
(10) NO meeting Paths to Recovery, Thursday Thanksgiving 11/23/2017, 1 to 2:30 PM, Crossroad Community Church, 7721 Torresdale, Ave. Phila 19136.
(11) Meeting on Thanksgiving Day, Newcomers AFG, 7 pm to 7:45 pm, Nazareth Hospital, 2601 Holme Ave., Phila 19136.
(12) NO meeting AFGAC due to Thanksgiving, 11/23/17 @ 7:30 pm, Abington Health Center, Newtown rd, Warminster.
(13) NO meeting Thursday Nov.23rd, @ 6 PM, THURSDAY Night Willow Grove AFG, Malvern Institute 240, Fitzwatertown Rd., Willow Grove. District 3

Do you have a problem with someone else's drinking?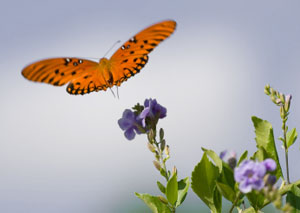 You are not alone. There are millions of problem drinkers throughout the world, and each one affects as many as 10 others -- relatives, friends, and coworkers -- often creating a need for outside help.
Thousands of family and friends of problem drinkers find help for themselves in the constructive approach offered by Al-Anon Family Groups. In fact, Al-Anon's sole purpose is to help anyone whose life is or has been adversely affected by someone else's drinking.



The Al-Anon Information Service of Delaware Valley (AISDV) serves the greater Philadelphia area plus Bucks, Chester, Delaware and Montgomery counties; our website is here to help you 24/7. Our online Al-Anon Meeting Directory lets you easily find meetings, and you can subscribe to our monthly newsletter, The RAP. Our Calendar consolidates events in the area with statewide, national and international events, and by subscribing to the Announce List you may receive them directly in your email Inbox. You will also find AISDV Bylaws and contact information here.