Tribute to Mary R
Zoom Tips for Beginners
These meetings are back to meeting LIVE (or a hybrid): Back to Live/Hybrid
NOTE: We are adding a new look to the meeting links to directly connect to remote meetings with blue MEETING LINK.

NOTE ALL AISDV DONATIONS should be sent to:
AISDV, Inc. 4021 Walnut Street, Philadelphia, PA 19104

Effective August 1, 2022, WSO has made many price increases on CAL Literature. New prices are reflected on Order Form in the "Publication" section on the left-hand side.

General: FOR ZOOM/REMOTE MEETINGS - click on "link to remote meetings" (in blue) which are on the meeting list under the meeting name. SOME MEETINGS ARE BACK TO MEETING "LIVE", THEY ARE NOTED ON THE MEETING LIST!


Do you have a problem with someone else's drinking?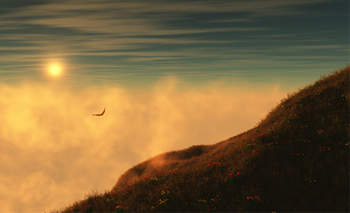 You are not alone. There are millions of problem drinkers throughout the world, and each one affects as many as 10 others -- relatives, friends, and coworkers -- often creating a need for outside help.
Thousands of family and friends of problem drinkers find help for themselves in the constructive approach offered by Al-Anon Family Groups. In fact, Al-Anon's sole purpose is to help anyone whose life is or has been adversely affected by someone else's drinking.



The Al-Anon Information Service of Delaware Valley (AISDV) serves the greater Philadelphia area plus Bucks, Chester, Delaware and Montgomery counties; our website is here to help you 24/7. Our online Al-Anon Meeting Directory lets you easily find meetings, and you can subscribe to our monthly newsletter, The RAP. Our Calendar consolidates events in the area with statewide, national and international events, and by subscribing to the Announce List you may receive them directly in your email Inbox. You will also find AISDV Bylaws and contact information here.