Focus on Recovery Group Meeting cancelled due to Church floor cleaning on Tuesday, July 3 at noon, Lima United Methodist Church, 209 Middletown Road, Media, PA 19063 . District:5

Rose Tree AFG beginners, Al-Anon, and Alateen meetings will meet at Unitarian Church across the street from Reformation Lutheran Church on West Rose Tree Road dates Monday, July 2, 2018 and Monday, July 9, 2018 only. Beginners 7 PM Al-anon and Alateen 8 PM. Unitarian Church, West Rose Tree Road , Media 19063. District:5

Meeting's Temporary Closures. Solutions Through the Steps, AFG meetings will be closed Wednesday June 27, 2018 and Wednesday July 4, 2018 only @ 12:30. Good Shepherd Lutheran Church, Churchville and Street Roads, Southampton, 18966. Meetings will resume on July 11th at 12:30 - 1:30. District: 20

Wednesday Night Drexel Hill AFG meeting canceled on Monday 7/18/18 ONLY due to an event at the church @ 7:15 a.m. Grace Lutheran Church, Edmonds Avenue & School Lane, Drexel Hill, 19026.
District: 5

No meeting Fresh Start AFG on Wednesday, July 4th ONLY @ 7:00 PM. All Saints Episcopal Church. 1811 Loney St., Philadelphia. 19111. District: 1
Do you have a problem with someone else's drinking?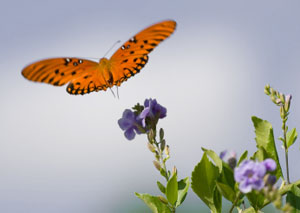 You are not alone. There are millions of problem drinkers throughout the world, and each one affects as many as 10 others -- relatives, friends, and coworkers -- often creating a need for outside help.
Thousands of family and friends of problem drinkers find help for themselves in the constructive approach offered by Al-Anon Family Groups. In fact, Al-Anon's sole purpose is to help anyone whose life is or has been adversely affected by someone else's drinking.



The Al-Anon Information Service of Delaware Valley (AISDV) serves the greater Philadelphia area plus Bucks, Chester, Delaware and Montgomery counties; our website is here to help you 24/7. Our online Al-Anon Meeting Directory lets you easily find meetings, and you can subscribe to our monthly newsletter, The RAP. Our Calendar consolidates events in the area with statewide, national and international events, and by subscribing to the Announce List you may receive them directly in your email Inbox. You will also find AISDV Bylaws and contact information here.